gradGREENHOUSE Video Admissions
Find your best fit students through holistic video interviewing and assessments
Request A Demo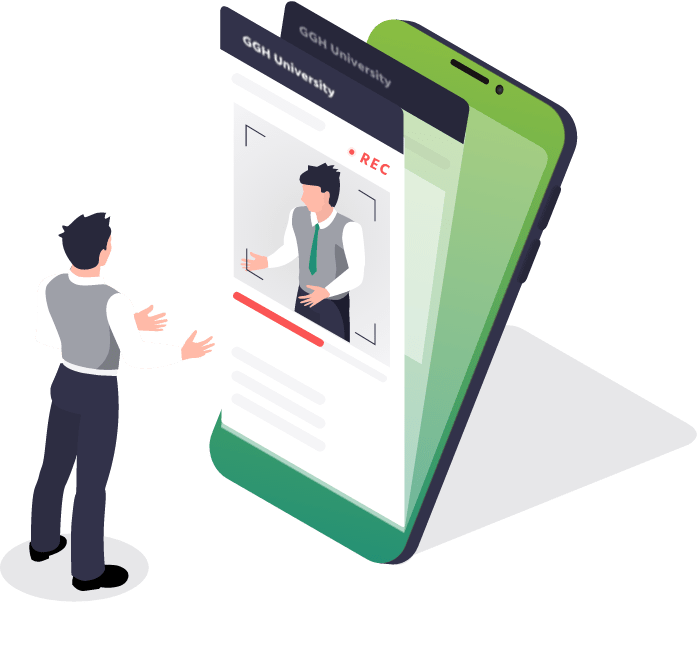 Evaluate applicants holistically
Student applicants are more than their grades and test scores. Get the full picture of each applicant using competency-based interviewing. Rate student applicants based on the criteria essential to you – like leadership, communication and motivation – and help reduce unintended bias.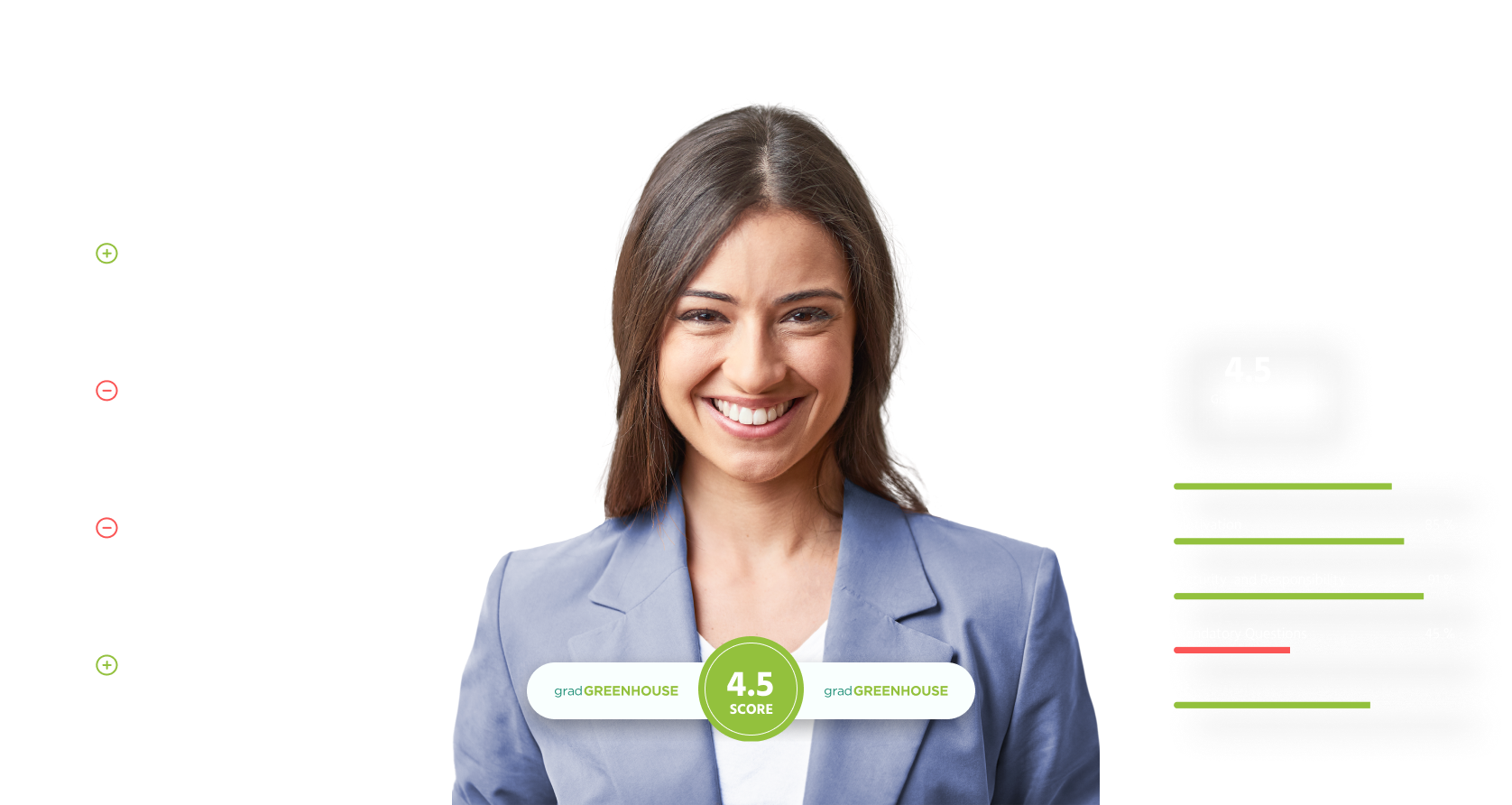 Streamline the admissions process
Asynchronous video interviews give both student applicants and admissions staff more flexibility and control. Applicants record and submit their application on their schedule, and admissions staff easily monitor the assignment and status of applicants through the Admin Dashboard.
Customize to your needs
We'll partner with you to make sure the video admissions process reflects your institution's admissions criteria, desired applicant competencies and overall goals. Our white label feature allows you to use your own branding and logo for a fully integrated experience.
Access anywhere, anytime, on any device
No apps to download or complicated steps to follow. All users, including admissions and student applicants, can use on any device – mobile, tablet or laptop – to access the platform. Local and international applicants have an equal opportunity to take part in the same process.
Find your best fit applicants
Asynchronous Video Interview
Timed Written Assessments
Custom Question Banks
Multiple Rating Dimensions
Leaderboard
Real-time Reports
Anti-Cheating Check
White Labelled
24/7 Customer Support
Staff Training
Secure Network
Minimal Setup
See the gradGREENHOUSE Video Interviewing platform here:
Fast track your admissions process and go beyond grades to find your best fit applicants. Contact us for a demo.
Request A Demo