Students connect virtually with employers to get hired
A gradGREENHOUSE virtual career fair is like being in a room filled with all the companies, speakers and opportunities meant just for you
Request A Demo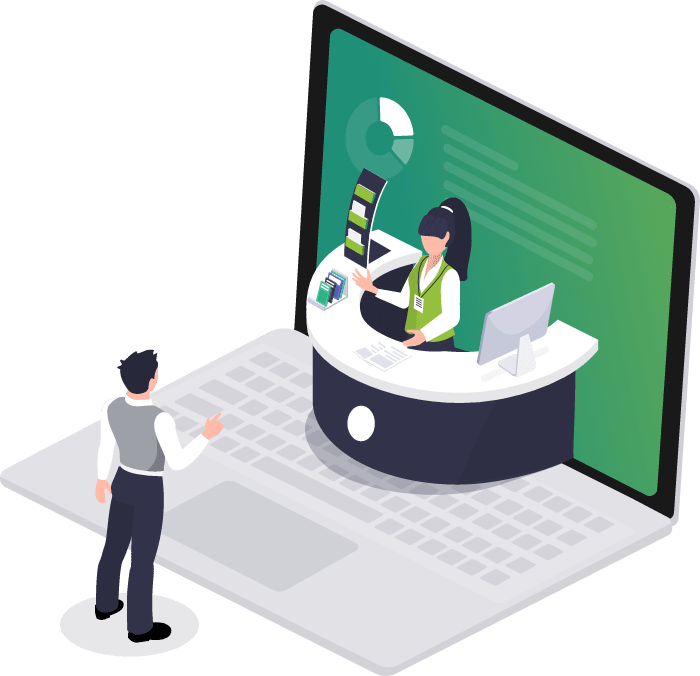 Live Conversations
Students and employers build meaningful connections during our virtual career fairs.
1:1 virtual meeting rooms
Video, audio and text chat
Students drop a virtual name card to request a meeting
Employers search student profiles and reach out on the spot
Companies, sponsors and university representatives host webinars with live Q&A
Student Profiles
Students build custom profiles that showcase their skills and interests.
Create an engaging personal statement
Highlight courses, majors, projects and graduation date
Share internship, research and work experience
Include honors, awards, skills and extracurriculars
Specify areas of interest for internship and full-time roles
Company Booths
Employers fully customize their booths to attract and inform students.
Create custom backgrounds
Upload curated videos, brochures and documents
Post unlimited jobs and internships
Include multiple representatives per company
Students apply to jobs with a single click
Additional features available depending on sponsorship tier
Auditorium
Host live keynotes and roundtables and share company videos in this central space.
All event participants can visit the Auditorium to access programming
Pre-recorded and live presentations
Speakers include employers, alumni, faculty, partners and sponsors
Live Q&A allows attendees to interact with speakers
Company branding available with Auditorium sponsorship
Analytics
Measure and present the impact of your virtual career fair.
Students registered and attended
Companies registered and attended
Number and detail of internship and full-time positions
Applications submitted
Name cards dropped
Virtual meetings held
Post event participant satisfaction survey
See the gradGREENHOUSE Virtual Events platform here:
Ensure your students have access to top internship and career opportunities. Contact us for a demo.
Request A Demo
Subscribe to stay updated on our latest developments.